An Inspiration named Ashish Nehra
That teethy smile is gonna be missed.
A left-arm medium fast bowler, bowling in the mid 130s, showing his beautiful smile after every ball he bowled and representing India at the international level since 1999 is the greatness only be shown by my favourite bowler, Ashish Nehra.
He has been a legend icon for me since my childhood memory of him taking 6 wickets for 23 against England in the 2003 World Cup. And after watching his latest witty interview with Gaurav Kapur, any member of the Indian Cricket Team too would not want this man to retire even after serving 18 years on his beautiful journey we call Cricket.
Due to fitness issues, he was absent from the team squad- both national and domestic for extended stretches, but his love for cricket never declined. He has been a part of the Indian team in two largely successful World Cup Tournaments, two Asia Cups, and three Champions Trophies. He has also been particularly effective in the IPL, in which he has represented five different teams. Nehra was called "one of the best bowlers that the Indian team has ever seen" by Ravi Shastri. M.S.Dhoni also suggested Nehra's name as the future bowling coach for India considering his massive experience, his ability to swing the ball both ways and his bowling under pressure.
Nehra has now retired from all forms of cricket playing the 1st T20 International match against New Zealand on 1 November 2017 on his home ground Feroz Shah Kotla from where he started his career playing Ranji Trophy for Delhi in 1997.
So let us have a glance at the journey of an exceptional human being named Ashish Diwan Singh Nehra.
Early days of his career
Delhi boys Virender Sehwag and Ashish Nehra go back a long way with each other. They started playing for Delhi together in the 1997-98 season. The two young men were close off the field as well and formed a bond that would last for decades and share their experiences of riding on a scooter to go to practice at the Feroz Shah Kotla.
Nehra said, "We had a deal: Viru would drive on the way to the ground, while I would drive it on the return journey. As a bowler, I had a small bag, but his kit bag was big. So I would rest my head on that and nap while he was driving."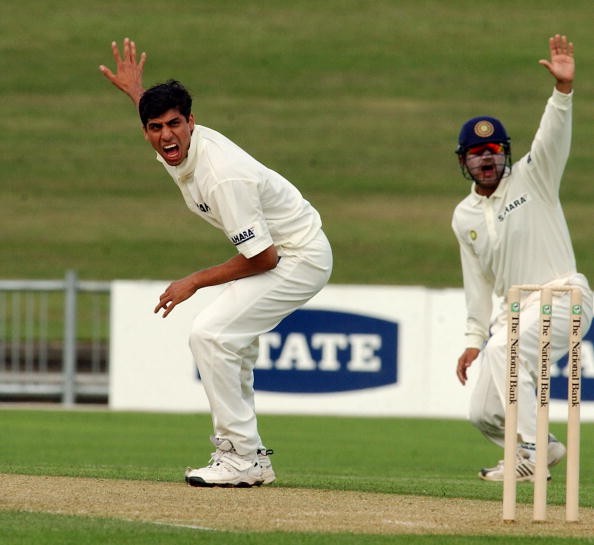 The Belief of Sourav Ganguly 
At the age of 19, Nehra got his big break, earning a spot in the Test side against Sri Lanka in February 1999 at Colombo. The unimpressive debut hardly ruffled any feathers, and Nehra was soon forgotten. A change of guard under Sourav Ganguly gave him another chance where part of a young group of pacers who were touted to move Indian cricket forward, Nehra, along with Zaheer Khan, made a re-entry, this time in ODIs as well.
His belief paid him where Ashish Nehra made his major breakthrough by the game-changing burst of pace bowling against England at Durban 2003 World Cup. Even his line and length in all the matches were very tight, but the match against England made him the new rising hero of Indian Cricket Team. He finished with 6-23 in his 10 overs which was very overwhelming.
Never Giving Up
There's no doubt that Nehra was fragile, but he was also a survivor. His body went through a lot, well precisely 12 major surgeries on various parts of the body. But he didn't allow any operation, any pain to make him quit. The last 19 years of his life have been a constant cycle of playing-injury-surgery-recovery-rehab-strengthening-training-playing again. But not for a one single moment did he allow any of it to crumble his resolve. Anyone else in his place would have given up. Every injury and every set back made him stronger and more aware of his body. He mastered the art of preserving his body, and is now a walking encyclopedia of injury prevention for fast bowlers..
Not many people know, but before the game against England in the World Cup, it wasn't confirmed whether Nehra would be playing in the ODI, or even continue in the tournament. His ankle was in a terrible shape, and people around the dressing room could hear his screams every time the Indian Physio Andrew Leipus tapped his uncle to help him get ready for the match.
The IPL Expedition
He was signed up by the Mumbai Indians to play in the inaugural IPL season. He did pretty well in the first season and moved to the Delhi Daredevils – his home state – to play in the 2nd edition. That proved to be a wise decision as he produced a brilliant display to end up being the 3rd highest wicket taker in the IPL with 19 wickets from 13 games. After impressing the men who mattered, being thrown into the auction pool, Nehra was bought by Chennai Super Kings for 2 crore at the 2014 auctions. He had two good seasons for that franchise and finally played for Sunrisers Hyderabad in the 2016 edition and then again ruled out of the tournament due to hamstring strain in the middle of the 2017 IPL edition.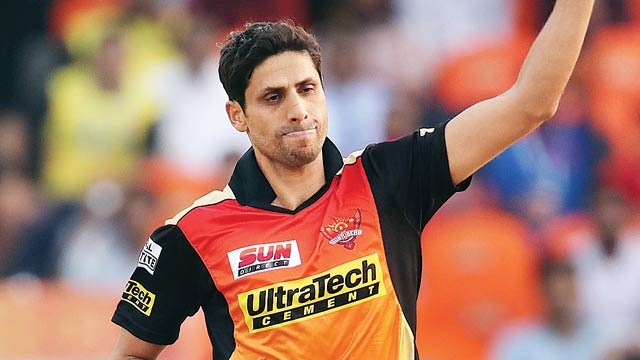 Bowling Performance
| | I | O | M | R | W | Best | 3w | 5w | Avg | E/R | S/R |
| --- | --- | --- | --- | --- | --- | --- | --- | --- | --- | --- | --- |
| Test | 29 | 574.3 | 122 | 1866 | 44 | 4/72 v ZIM | 3 | 0 | 42.40 | 3.24 | 78.34 |
| ODI | 120 | 958.3 | 55 | 4981 | 157 | 6/23 v ENG | 11 | 2 | 31.72 | 5.19 | 36.63 |
| World Cup | 12 | 92.5 | 10 | 409 | 18 | 6/23 v ENG | 0 | 1 | 22.72 | 4.40 | 30.94 |
| T20I | 27 | 98 | 2 | 758 | 34 | 3/19 v AFG | 4 | 0 | 22.29 | 7.73 | 17.29 |
| IPL | 88 | 318 | 2 | 2495 | 106 | 4/10 v BLR | 13 | 0 | 23.53 | 7.84 | 18.00 |
| CL | 8 | 29.1 | 0 | 219 | 10 | 4/21 v KOL | 0 | 0 | 21.90 | 7.50 | 17.50 |
These are the statistics which give us inspiration and fill us with awe.
The Farewell Speech
After bowling the final over in India's 53 run victory, he said that he had no regrets knowing full well that he could play for longer. "Many people asked me if you would have liked to play more Test cricket. But I think I am very fortunate to be standing here, retiring after 18 years, retiring in blue clothes in your home ground, I have no regrets. The crowd has been a great support. I am always happy whether I am retired or not," he said in the post-match presentation with Sanjay Manjrekar.
"I will miss all this. That's what you train for. Like I said earlier, one thing that will be in peace is my body. I really pushed myself. I could have pushed for another two months or years, but who knows you can't get better and bigger than this and it was the right time retiring in blue clothes. I must be one bowler who bowled the most number of last overs for India, but it was a different sort of pressure and today was much more comfortable. Virat was on my case for the last 2-3 overs and I said I will bowl the last over," he said with New Zealand needing 61 runs in the final over.
Man, you will be missed.