Polar: Now It's all about Blood!
On the weekends, I usually use to scroll and scout good movies and TV shows which matches my mood then, will help me make my weekend go nice and slow as I wanted along with a mamamiya combination of dozing off to sleep in oblivion (a pre-requisite, of course!). And I was so glad that I spend my Sunday watching one of the finest action movies I have ever seen, Polar.
I don't know why it has been rated low on IMDB. Have you watched it yet? If no, you are missing in for a hell of "BAM!, BOOM!, DEAD!" kind of action. You literally can't count the number of dead bodies in the movie killed by the legendary hitman named Duncan aka The Black Kaiser (German title meaning Emperor). Man, even after getting metal in his left eye and uncountable wounds all over his body, he did not stop to kill the man who has taken over the one person he cared about. That was hell-bound of an action-thrilled performance by Duncan.
Polar is based on the Dark Horse graphic novel written by Victor Santos. Actually, I am getting hooked on these kinds of movies which are based on graphic novels and stuff. I think there is some awesome kind of stuff in graphic novels and comics which is yet to be explored and various platforms like Netflix are helping to bring them up out in the real world. Yeah Netflix, you heard it right. I am happy with what you are showing out to users like us. "MOGAMBO KHUSH HUA!"
Jokes aside, let me tell you the story of Polar. So Duncan Vizla (Mikkelsen) is approaching his retirement age of 50 and now is getting ready to live a normal life beside that job that he was working on as an international Hitman for an organization. But now, just 14 days prior to his retirement, he has been hunted down by his own employer who wants him dead due to a loophole in their contract where all the money claimed for pension will be reimbursed to the organization if the agent dies, well only before retiring. Although he isn't worried about his fate as he had decided the fate of various targets over the span of his lifetime, he is being put into jeopardy because of his neighbor Camille (Vanessa Hudgens) to whom he cared about and is innocent, has been taken as a hostage. How will The Black Kaiser take on his revenge from his employer Blut, keeping in mind his life is a target for the other deadly assassins of the organization too?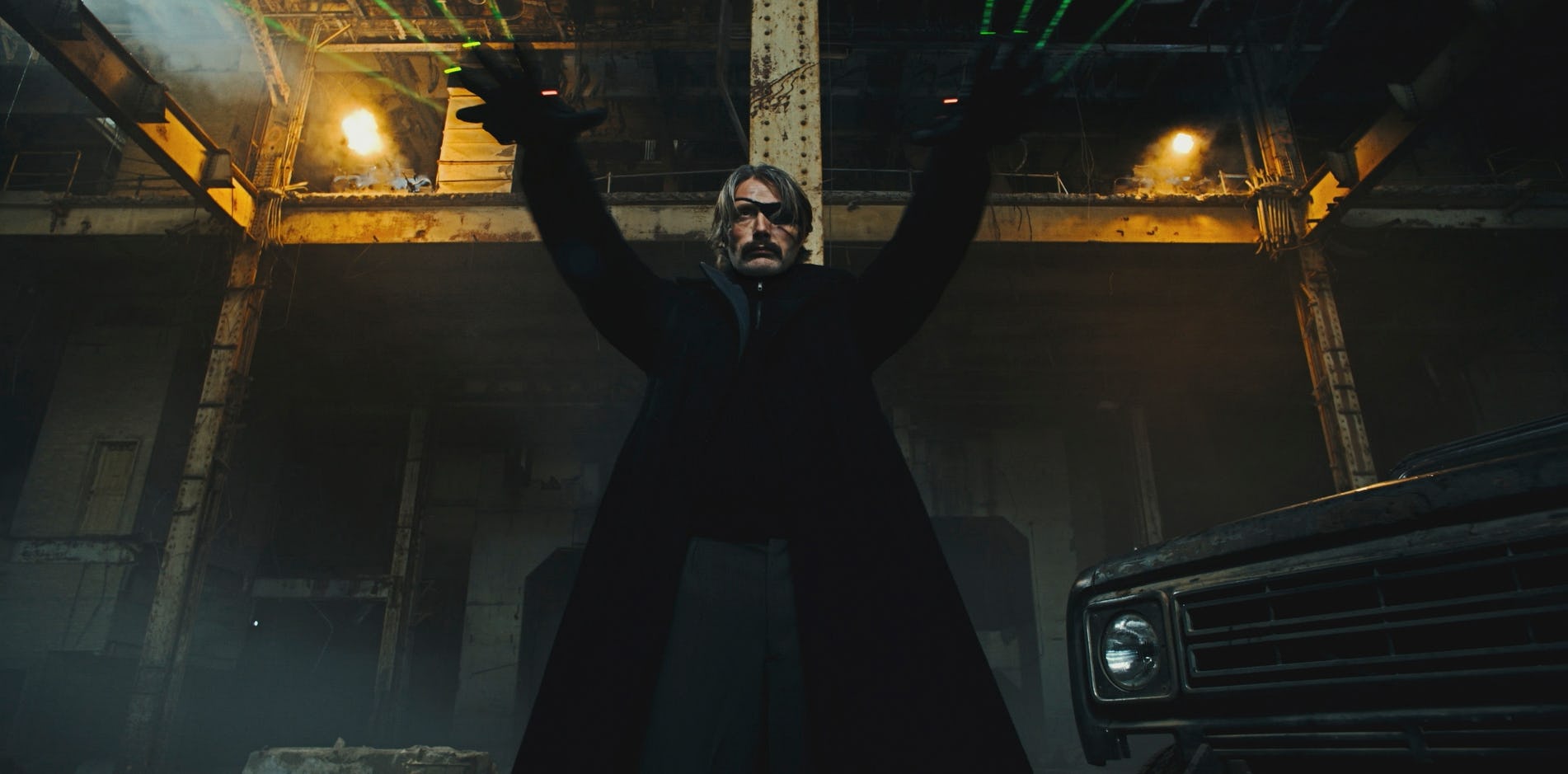 The thing which I have found the most intriguing is the amazing storytelling process from the very start. Proper precision of action sequences, the name of the characters and places flashing up in the most luring way there ever could be and you feeling like you have connected yourself with the movie and brilliant acting of Duncan-Camille duo will leave you dumbfounded. Believe me, I was that word too at the end of the movie.
I hope you guys will watch this movie. Let me know if you like it or not.
(Note: Not for light-hearted audience and children below the age of 18, baaki marzi twadi!)